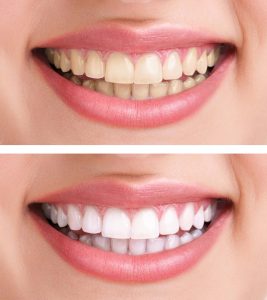 A bright, white healthy smile is what we all aspire too, but to achieve it, we may need a little help. Teeth whitening is a safe procedure that can whiten and brighten discoloured teeth. Better still, you can get whiter teeth now and pay later with our interest free payment options!
The normal ageing process means our teeth naturally become darker and yellow with time. Another contributing factor includes general staining from products such as tea, coffee, red wine, tobacco, food additives and even natural food dyes in some fruits and vegetables. Whilst a professional dental clean can remove a lot of built up stains, teeth whitening, if used and maintained correctly, can provide long lasting results that will make you smile.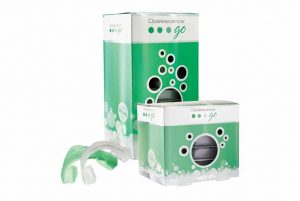 Our whitening menu starts from as little as $160!  It does depend on the type of stain of your teeth as to which process will be most effective.  In some cases, some teeth are discoloured from within, so an internal bleaching is required.   The process is very simple.
To discuss if teeth whitening is a suitable option for enhancing your smile, book a consultation with our friendly team today.  Remember – interest free payment options are available!