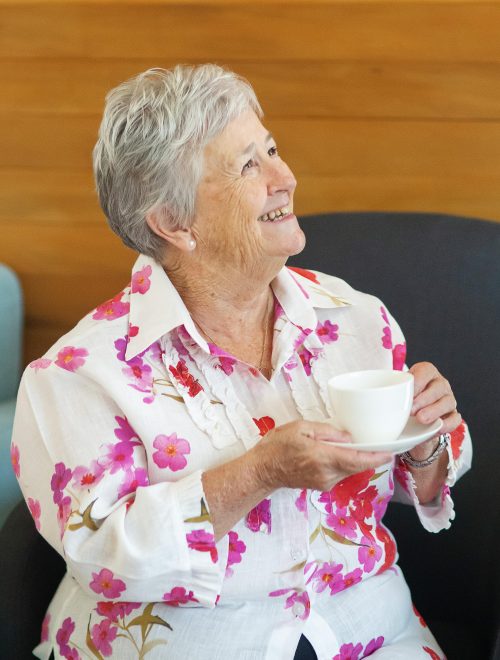 Options For Nervous Patients
At Ipswich Dental Care, we know that a lot of people are anxious about visiting the dentist. Even though pain-free dentistry has come ahead in leaps and bounds over the years, many people will put off their dental appointments through fear of pain. Whether your concerns stem from a previous bad experience or worries about feeling discomfort during treatment – our friendly and caring team will go the extra mile to relieve your fears and make you feel comfortable.
Please don't be embarrassed. A lot of people come in very anxious and concerned. At Ipswich Dental Care we genuinely care about you and work very hard to make your dental visit a relaxing and positive experience. To help with this, we have some extra pain relief options from which you can choose including Nitros Oxide (happy gas) and pre-booked General Anesthetics.
Be assured that we will take the time to make you feel comfortable. We will explain the process as we go along so that there are no surprises. We also have relaxing music and TV screens on our ceiling so that you can watch your favourite show while we work.
If you're particularly concerned or nervous about your treatment, talk to our dentists to work out what form of sedation will work best for you.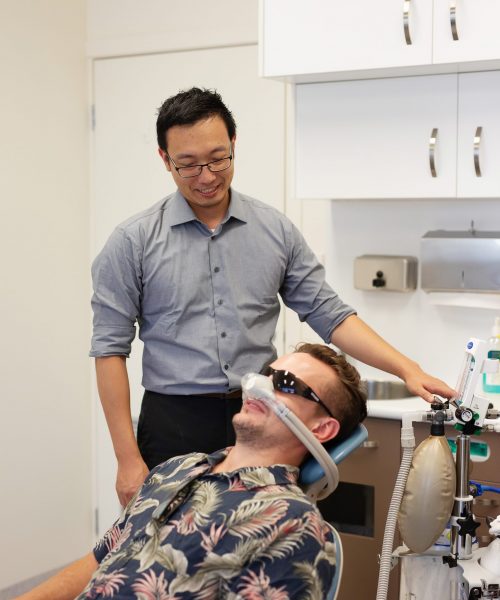 We understand that a trip to the dentist can be a daunting and stressful experience for some. To help with this, we offer our patients the choice of receiving nitrous oxide during their treatment. Nitrous oxide, or happy gas as it is more commonly known as, is a safe treatment that relaxes patients and allows them to travel home after just a short recovery period. Nitrous Oxide is easily administered in the dental chair, which is delivered through a nose piece as you breathe through your nose normally. You will remain conscious and aware that you are receiving treatment but you will feel very relaxed and no longer feeling concerned.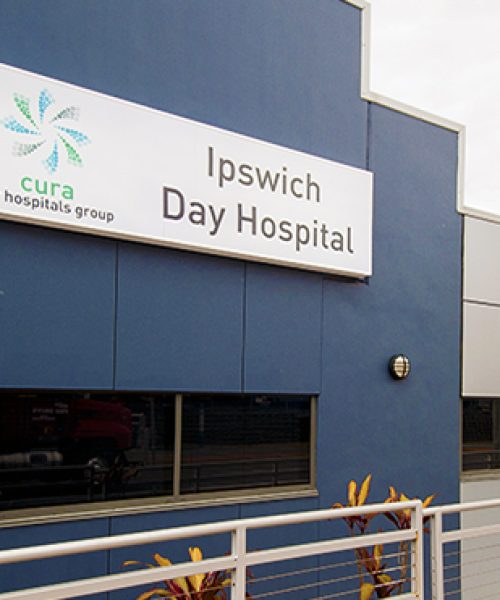 For those suffering from severe anxiety, fear or a medical condition and need something more than Nitrous sedation, we also offer the option of a general anesthetic, where patients can undergo their entire treatment asleep, at the Ipswich Day Hospital. This is also an ideal option for more complex procedures or patients' on-the-go who need to complete multiple treatments in a single session.

Dr David Chen is accredited at Ipswich Day Hospital and along with his experienced special care nurse, you are in good hands. Further, all staff at Ipswich Day Hospital are very friendly and are trained and proficient in treating patients under general anesthetic.
If you suffer from anxiety, fear or just generally don't like the smells or noises associated with the dentist and feel that these options are perfect for you, contact our team for further information and to arrange a consultation.