Are you or someone you love anxious and worried about visiting the dentist?  All too often we see patients that have let their dental health decline due to their fear of the dentist.  So many people put off dental trips until it is too late and they are now experiencing significant dental disease and pain.
Here at Ipswich Dental Care, we like to offer all of our patients the very best of patient care.  We like to take the time to explain your treatment options and focus on your overall dental goals.
To make things comfortable and less clinical for our patients, our treatment rooms are very comfortable and the ceilings are fitted with televisions for you to watch during your procedures.  Our rooms are equipped with state of the art facilities to ensure a smooth, efficient service.  If you have a delicate back or neck, try one of our comforting pillows. You are also welcome to bring some headphones to listen to your own personal music
With that, we do also like to offer the following to make your dental visits as calm and relaxing as possible.
Happy Gas

Nitrous Oxide, commonly known as Happy Gas.
This is often used for patients that otherwise find it hard to sit through treatment.
Nitrous oxide is a safe treatment that relaxes patients and allows you to travel home after just a short recovery period.
Nitrous Oxide is easily administered in the dental chair, which is delivered through a nose piece as you breathe through your nose normally. You will remain conscious and aware that you are receiving treatment but you will feel very relaxed.
General Anaesthetic
For people that feel as though they simply cannot sit throughout the treatment, we do offer general anaesthetic appointments so you can be asleep during procedures.
Our dentists and dental assistants will be on hand to carry out your treatment under general anaesthetic at the Ipswich Day Hospital.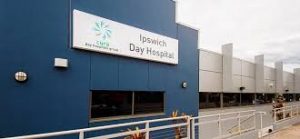 Payment Plans Available