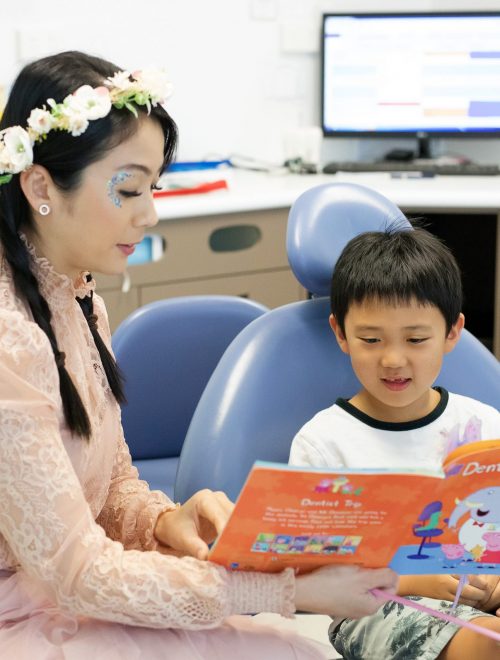 We Make Children's Dentistry Fun!
Ipswich dental care is committed to caring for children's smiles and their overall dental health. We understand the importance of children having a smooth and positive introduction to dentistry. You can rest assured that our friendly dedicated team will take special care to ensure that your child is comfortable and even excited about going to the dentist.
To help our younger patients feel more comfortable, we now have a treatment room designed just for them! Our tooth Fairy Dentist makes coming to the dentist fun and we welcome our younger patients joining in and wearing their favourite dress up outfit too!
Our Tooth Fairy will greet your child in the fun children's waiting room.  Her Elf helper will also be there to keep the kids at ease as we count their teeth!  The Tooth Fairy Wonderland is a fantastic fairy themed room with colourful lights, wall art and a fairy castle.
The Tooth Fairy and Elf have some wonderful puppet friends to help with oral hygiene instructions for your child.  You child will also have story time with the fairy – to help them feel at ease.  Each child will also leave with a gift from the Magical Fairy and Elf.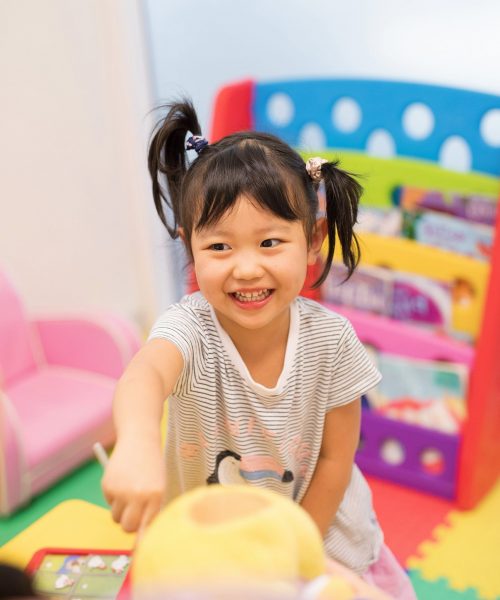 Equipped With Children's Own Waiting Area
Before you go in to see our Tooth Fairy, why not hang out in our child friendly play room.Here you can lounge on a comfy beanbag and watch your favourite kids show, read a book or play with some toys until it's your turn to enter the Tooth Fairy Wonderland! See…..going to the dentist can be fun!
Bulk Billing Available For Your Child!
Did you know that Medicare have rolled out a Dental Bulk Billing for eligible Children?  The Child Dental Benefits Scheme is up and running for those families that receive family tax benefit A.  If your child is eligible, we can bulk bill up to $1000 of general dental in 2 years.  After this time, most will be replenished with the full $1000 again.  To find out if your child is eligible, please contact us with your medicare card handy.